(Photo: Aliona Pazdniakova)
I admit it. I am overwhelmed by the reports. I'm thinking of the state of the earth, who with increasing fever drowns in plastic. Humanity eradicates animal species as quickly as the meteorites eradicated the dinosaurs, I heard that on the radio just now. It's not good, there's a lot to deal with.
I am making jewelleries for Christmas.  I have really prepared myself with new designs. This is the best selling month, and I do sell.
I'm  privileged in many ways. But I live in the part of the world that consumes too much. I am one of those who tells you to shop.
So what can you do? . The answer can not be  to just give up or tnot to care. We must try. Every day. All together. Try to put your foot in a slightly more correct direction. Try to do your Christmas shopping in a conscious way.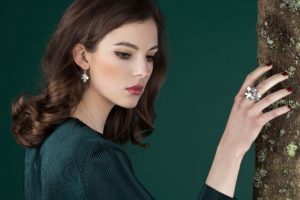 Norwegian produced design. Norwegian art. It costs a little more, but buy it. Buy a little less often or merge a Christmas gift and birthday gift. It's a good choice in several ways.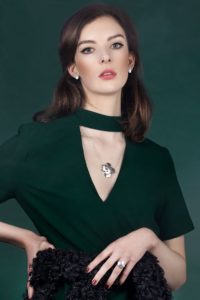 Think of this: Many businesses in Norway sell jewelry that are mostly produced in low-cost countries, mainly in Asia. The jewelery is fine, neat and cheap. However, it is thoroughly documented that child labor are widespread in the huge factories that manufacture these jewelery. In addition, strong chemicals in the jewelery industry are used, without the necessary safety measures being extremely harmful to the environment and the health of workers. Such security measures are often non-existent in theese  factories.
We call them low cost countries. But it's never so that any costs are just low. A low price does usually have a different cost. The children who work at such factories are often slaves. They work most of the day, they hardly get any sleep or food. Perhaps their family gets a ridiculously low sum as payment. A situation that the parents had never accepted if they were not forced due to poverty. Without safety measures in the factory, a worker does not last long, no problem – there are always a large number of new poor children ready to be exploited. 
How nice is it really to give a gift produced with such a price?
Do not buy these products. Do not maintain the profits for this cynical ocompanies. It is to go in the wrong direction.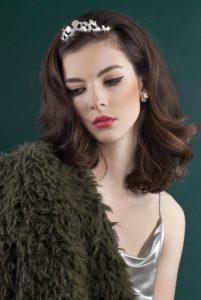 Norwegian jewelry designers and artists are subject to Norwegian  environmental directives. Staff and environment do not suffer during production. These are quality products made with passion. Even though Norway is a small country, with the most mountains and fjords, there are remarkable many talented artistic performers here. Many have spent years and enormous dedication to fine-tune their own creative expression and to become skilled in it. It has happened without threatening human rights and causing significant environmental damage.
Norway. The road to the north. The small country  delivers exciting artistic expressions in varied genres. Often with a roughness, a little edge. That's what we want. That's what the others want too.
Do a conscious shopping for Christmas.  Go for local quality, both in design and ethics. Go north.