Finally, the day has come for the launch of a new jewellerycollection: The Mountain collection for ladies and gentlemen. You can choose for your  personal taste:
Foto: Aliona Pazdniakova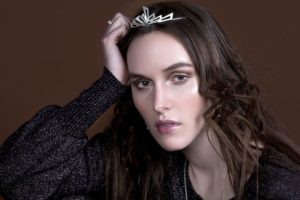 The mountain is majestic, open and powerful. In the mountains you can search for overview, tranquility and contact with the big lines. But the mountain is also characterized by uncompromising contrasts, it must be approached with respect.

The mountain collection contains jewelry both for him and her. The design is edgy but also exclusive. Combine the jewelleries according to your personal taste and occasion.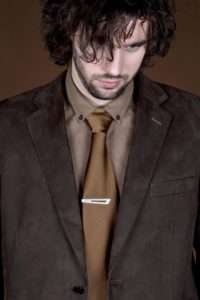 It is a pleasure to  to present a edgy and elegant jewelry series for gents too!
The Mountain collection is also a part  of a larger project.
I call it an elementary triology in jewelleries:
Ocean- Forest- Mountain
What is your favorite?
Where would you go, to the open and dramatic sea, the mysterious forests or the majestic steep mountain?
All of the three collections contain many different jewelery . Find the jewelery that fits your style and personality.
About the Ocean collection:
The sea is always moving and changing. The sea glitters and lures or shows teperament and strength. The oceans collection consists of 11 different jewelery, in silver and gold, with and without precious stones.
The jewelery is made of elliptical tiny waves. The light is reflected very beautiful in these when the jewels are used, which gives life and depth in the design. True high quality stones are used.
The Ocean collection is divided into groups: Wave, Storm and Blue. You can combine jewelry across the groups, casual jewelery and exclusive creations for the very special occasions.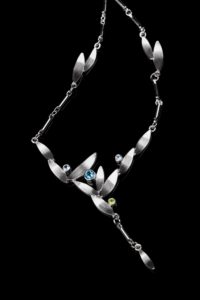 The forest is a varied space, it is open, closed, magnificent, secretive and graceful. Forest jewelry collection consists of 11 different jewelery that can be combined as you like. Curved shapes are deliberately composed together for a harmonious and vibrant expression. Here you will find both casual jewelleries and exclusive creations for the very special occasions.