Sometimes,  I get the question: "What are you really, an artist or  a a salesperson?"
Well, that's a good question. If you are at all entitled to define your own work, the answer will be: It depends on which day you ask. I am, like others who work with their own design and trademark in jewelry, maybe all the most a balanc artist.
It's about balancing inspiration against something concrete that works as jewelry in everyday use. To find my own artistic voice balanced against products that sell, – which work commercially. Because if you do not sell, you are quickly finished in this industry. The material and tool are very expensive.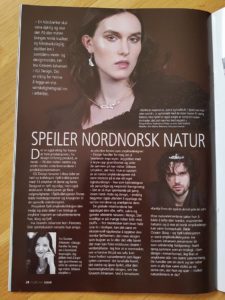 Then it is the balance between creating a calm, introverted space where creativity  get good conditions. Unlike when new designs and collections are to be sold and promoted. Then, as far as possible, one must be visible so that people notice you and the jewelry, and remember the brand the next time they will invest in jewelry for themselves or might need a nice gift.
Balancing is demanding, but in a good way. The contrasts are probably some of the reasons why I enjoy this profession.
I live peripherally, and my main focus is commercially online sales. Then it's natural to collaborate with the media to  remind potential customers about  my designs. During the past month, I have spent a lot of time promoting the new Mountain Jewelery Collection, which is also included in the Forest and Ocean triology.
During such periods you really get to know the contrasts of this profession, and it was extra nice to be lifted as the "Entrepreneur" in Kamilles June edition. IGJ Design constantly works with an environmental friendly profile. It was therefore extraordinary that it was in Kamele's "Environmental Special Edition" that IGJ Design was presented.
Nice, not because I'm so fond of attention, but because attention is an important part of building brand. It has succeeded when others perceive what the company is working to be.
For example, "Nature Designer."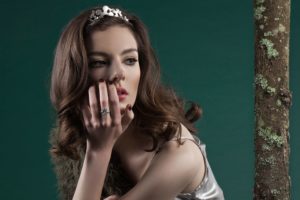 The jewelry triology can be found here: